sort by best latest
Children do not come with a set of instructions, and each child is unique. So, whether it's a large family or a small family, there are just too many variables. There is no way to be a perfect parent or a perfect child. It just isn't possible. Personally, I think parents have a better chance of being good parents if they only have one or two children. The parents of large families are just so overwhelmed that they become callous, harsh and ruthless to one degree or another.
Of course, parents have a greater chance of being good parents to a small families. The small family environment is not as financially, emotionally, & psychologically tenuous as the large family environment. Good answer, austinstar!

---
You asked a similar question about this the other day. I'm just wondering what your story is... are you alright? (I'm not asking to be rude, I'm just genuinely concerned.) Do you need someone to talk to? Are you from a large family and didn't get attention?
My parents had 6 children and they made huge sacrifices for us, so I think you are generalizing just a bit. They did the best they could with the resources they had and though I personally wish I had a little more one-on-one time with them, I wouldn't trade any of my siblings for the world.
My parents also worked hard to help us in any way they can. If your parents didn't (or if you are writing this after watching a friend go through a hard experience), I'm very sorry. Not all parents of large families are like that.
My question is, what is your agenda with these questions? What are you trying to achieve?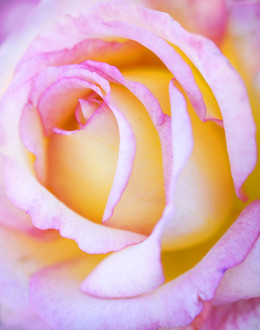 @DW, I am just curious regarding the psychology and perspective between those raised in small families and those raised in large families. That is all. Extremely curious about this familial psychosocial dynamic. Have sociology degree(B.A.), read numerous books on the family, both small and large.
Grew up around people from large families, incl. parents, extended relatives, cousins, and associates. So from observation, people from large families tend to have a tougher, more harsher approach to life based upon their early socioeconomic impoverishment. They tend to have parents who weren't much involved in their lives. They had to raise themselves or each other. Parents of large families tend not to make sacrifices for their children. The attitude is swim .....or sink. If they swim, good; if they sink, well, too bad. Not only have I seen this among extended relatives and associates from large families but read some of the large family blogs.
Conversely, children from small families such as myself had parents who were involved in our lives. Children from small families did not grow up in environments where there is socioeconomic struggle. They have money for things beyond the basic rudiments. Parents from small families because they grew up in a less socioeconomic stressful albeit more socioeconomically affluent environment believe in doing for it takes(ethically and legally of course) to ascertain that their children have the best that life has to offer as their parents have done for them.
Though I can see what you are trying to say, I think that the quality of parents has nothing to do with how many children they have. The worst parents I've ever met had only 2 children who they neglected completely (and they were very undernourished)

---