sort by best latest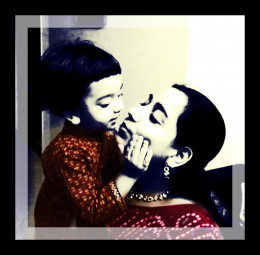 Their is no bigger happiness in life than being a parent to a child. Words are not less to describe love for your partner but too less to describe love for your child. If the phrase unconditional-love had to be defined, 'a mothers love for her child' would suffice the whole meaning and would need no explanation.
My advice to a first time parent would be - flow with the moment, everything will be taken care of automatically. Spend lot of and lot of time with your child, besides the basic needs a child mainly requires mothers love. Don't be too much in hurry for everything, patience will play a big role and if you don't have patience you'll automatically start having it. Enjoy every moment you spend with your child, in the blink of an eye you'll see your child has started growing up......
Enjoy every moment you have with your baby & child as they grow up ! Play with them and have fun ! Do silly things with them but be firm and loving so they grow up respectful of you and others .Don't let them be the boss . Let them be kids and get dirty/wet ,it washes off !
Don't get upset when others offer advice as they mean well . Just listen politely and use some of it that suits you.
It is a very special time and it goes fast ! My 3 daughters are all over 20 now and live in different States in Australia & my eldest has a Son + Daughter !