sort by best latest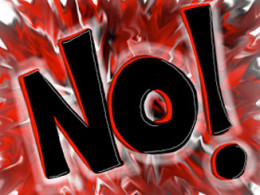 Wait a minute. What did I miss here?
Some parents are incessantly upset that their children elect NOT to date during their teens???
Are you kidding me? The parents I've known would pay to have a child like that. I would have paid to have a child like that. I have never even heard of a teenager complaining their parents want them to date.
Have I entered a parallel world through hub pages because I didn't sign up for that.
Wait a minute...
a parallel world where teenagers don't want to date? Do they not want to get a driver's license? Do they not want to live at home after age 18 (after age 25 for that matter)? Do they not want you to pay for college?
Hey, if that's the case I'll stay here, if it is that kind of parallel world I'm in, thank you hub pages!
In my humble opinion, a parent is foolish for not discouraging dating during a child's teen years. Teenagers are hardly prepared for a relationship during high school with hormones flaring, immaturity, peer pressure, preparing for life, etc. I have always discouraged my children from dating too young, and every time they decided to date, it has proven to be a bad idea. Teens are not mature enough or prepared for the pressures, issues and consequences of their actions being in a one-on-one relationship. It is much better if they hang out with a group of friends, enjoy high school and focus on their future, before they enter into serious relationships.
I so agree Sallie there is a time for everything, I helped my young ones with this example, just because the cake smells good while in the oven cooking and just because it should rise as well ,does not mean it is ready for the eating, most people know you usually put a tooth pick or straw through the center to be more sure oft being done.
The point is development is not finished just because it feels a certain way, looks outwardly a certain way. Parents should be the test and guid their young ones to full maturity.
That means a lot of communication is needed.