sort by best latest
When I hear the phrase "bad mother," Faye Dunaway's bug-nuts portrayal of Joan Crawford in "Mommie Dearest" comes immediately to mind. If even HALF of the stuff in that movie was true, that woman must've been the anti-Christ.
A woman with full-blown AIDS on public assistance had 4 children by 4 different men. She was neglecting all of them. The 6 year old daughter, who was being "home schooled", showed signs of severe emotional neglect. The youngest was a baby; the woman chose to have her after the doctor told her she had two years to live. She passed HIV onto the man who impregnated her. Since this was back in the mid 1990s, this was a death sentence. She may have passed the virus onto the baby as well.
To this day, in several states, this is still legal! At worst, it is a misdemeanor! That's why men, as well as women, need to be CAREFUL with whom they associate!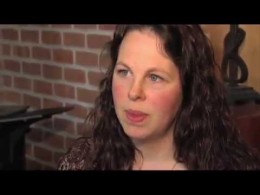 Mothers who have more children than THEY can properly care for emotionally, mentally, physically, psychologically, & socioeconomically. Mothers who have so many children that oldest/older children have to forfeit their precious childhoods & adolescence assuming adult responsibilities at a time when they should be children enjoying their youth. Mothers who have so many children that only a few will be cared while the rest are neglected or left to their own devices. Mothers who expect oldest/older children to be unpaid help,nannies & parents to their other children.