sort by best latest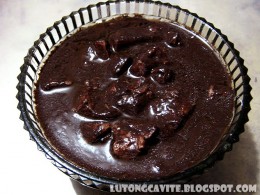 If it tastes good then it's not disgusting - is it?
Raw clams
Raw Fish (sushi)
Raw Egg + Raw Meat (Steak Tartare:)
Pork Dinuguan Recipe (pork blood stew - also called Klingon Blood Stew)
I am disappointed! i EXPECTED REALLY GROSS ANSWERS FROM U GUYS! ;)
Grossest food i ever ate is cow blood jelly in soup! And some eggs with duck in side with feathers and eyeballs and feet!