sort by best latest
Lindt dark chocolate with chilies in it. The 'Intense Pear" is also good, but harder to find.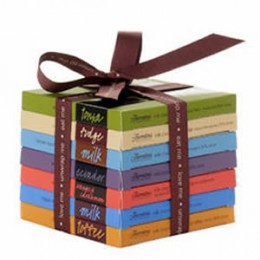 Thorntons do a great range of Dark Chocolate ,I buy it for a friend of mine...I personally do not like dark chocolate very much , BUT Thorntons is a different story...Love it !!
They also do a new range of smaller bars tied with ribbon and sold in bundles which make an excellent gift amongst the range is a Chilli one.