sort by best latest
That's a tough one! I love to eat chickpeas straight out of the can tossed in a salad, but for cooking, I'd have to say black beans. I heat them up with a little bit of garlic or mix in a touch of salsa and eat them with white rice and some mild cheese, or I use them in vegetarian chili. I also have a killer black bean and corn salsa that's my go-to recipe for company.
I don't know if I'd say they're my favorite, but I like Pinto beans. I use them to make Chili.
I don't have a specific recipe. I just let the Pinto beans cook in a slow cooker for a few hours. Then add browned ground beef, chopped tomatoes, onions, a little tomato paste, chili powder and seasonings. It's really good.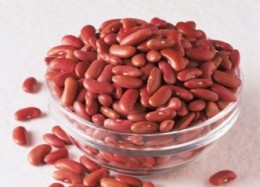 Red Bean,or Azuki Bean...i'll make it for my rendang recipe, rendang is indonesian traditional food from Padang, usually rendang main ingredient is meat but i try to make my own recipe by change the meat with red bean.
maybe if you not busy, browse about Rendang in internet and you'll find the recipe also....