sort by best latest
Guinness cakes seem to be growing in popularity! I made one once with Bailey's frosting. I couldn't find the recipe I used, but I found this hub that has something similar http://dixiemockingbird.hubpages.com/hub/St-Patric... If you want to make more of a butter cream I would just substitute Baily's for cream in a regular butter cream recipe.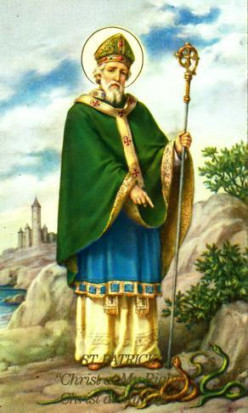 Well corned beef in its self is no meal (Irish or not). I would suggest an appetizer of potato soup (me wife's recipe for me). Followed by the corned beef with a serving of red cabbage for this lad. A matter of fact I prefer less corned beef and more of that there red cabbage, about a ratio of 2:1.
Now I don't know if it is considered unlucky or not, but you may wish to elect going with a wonderful corned beef on rye drenched instead of with that there communistic red cabbage but rather with some Russian salad dressing... Now that there laddy will make your heart warm, your mind quick and your stomach, well quite Irish... Yet it is still not Irish enough, you must drink a wee bit of Guiness if you really want to see those Irish leperchauns or at least be like-em...