sort by best latest
Best Answer charlie says
you can fry it like chicken and rabbit. Also you can make a stew with it. Take any stew recipe and substitute the squirrel for the meat.
I like it either way. If they are older I would make stew as they may be tough fried.
I prefer the younger ones to fry. Be careful not to overcook them when frying.different than chicken
I dont think it tastes much different than chicken but is not the same
Jeff...No answer for you--just a question. Are you planning to shoot or trap the squirrels in your back yard? I ask this since you mentioned that they're prolific, yet asked if "...any squirrel hunters out there..." have a recipe. This gives the impression you aren't one of the aforesaid squirrel hunters. Sounds as though you're going to bag one of these rodents (yes, they're rodents, not mammals) outside your back door!
The squirrels in my own yard drive my dog crazy running across the back fence and leaping from tree limb to tree limb, but her hysterical barking soon drives them into my neighbors' trees. I'm afraid I'll have a hard time looking at a squirrel for a while without seeing it stretched across a plate in my mind!
Sorry for being facetious when you are (or may be) serious with your question, but I couldn't resist!
Regards,
Jaye
This is a profound question. Unfortunately, as with many of life's questions, I do not have a good answer. (Although it seems to me that they would be rather bony.)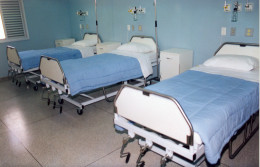 Jeff,
I went to a wild game buffet one time and all of the food tasted terrible including the squirrel. I wouldn't eat it if I were you. I mean it.
Lisa
My 80-year-old father-in-law grew up in a rural area without much money or other resources. I know he had his share of squirrel dinners back in the day, but fortunately he has never fixed squirrel for me, so I'm another one who doesn't know the answer to your question.
My father-in-law is an excellent cook, though, and when I see him on Easter I will ask him for his squirrel recipe. Somehow I think "Granny" was the one doing the cooking back then, though. There were also Jed, Jethro and Ellie Mae equivalents in this scenario who might remember the recipe, if only they were still living.
SmartAndFun,

You're funny. Granny, Jed, Jethro, and Ellie Mae!!!!!! The thing is I used to watch that show and Granny always had some kind of critter in that big soup pot on the stove:)

Lisa

---