sort by best latest
I did a bit of googling, here is the link for the FB page facebook.com/pages/Laziza/102498508894?sk=info...
And I have to add a disclaimer to non-alcoholic beverages, they are not 100% non-alcoholic. They have .5% alcohol p/serving, on average.
I hope this helps.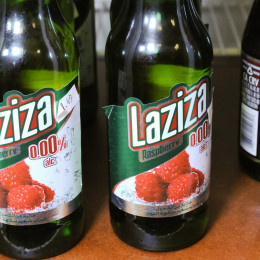 After being curious about the answer to this question as well, I did a little research and I discovered that Liziza is produced in Lebanon.