sort by best latest
Chicken sandwiches, especially spicy ones. I love chicken, be it grilled or breaded and fried.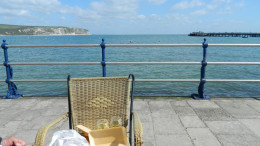 Every so often if by the water we love a good feed of fish n chips or a kebab. Glass of wine washes it down well !
My favorite spaghetti .Specially if it is sweet and sour flavor.