sort by best latest
My newest hobby consists of puzzles. In the past six months, I've purchased four that I have done so often that I can sort the pieces, put the sides into place, then fill it in in four hours. However, I only use 500 piece puzzles. Anything above that is over my head.
I too put puzzles together with my children, we start with the edges first as well. And your right puzzles over 500 pieces is quite a challenge.

---
Yes I have a new hobby. I am trying to make cartoons and I am working on one right now. I should have it complete by next week. I want to start another hobby making ugly dolls.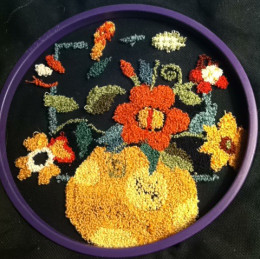 I have too many hobbies, but recently learned how to do punch needle embroidery, at the encouragement of my sister to "branch out" and try new things. I'm about 75% through with my first project, and it's looking good so far (for a first project). It uses a LOT more embroidery floss than either typical embroidery, which I do, or cross stitching.