sort by best latest
You notice something about the topic that you respect, admire, or desire. You notice that the topic is valuable or common. My passion for calligraphy is that it is historic, patiently admirable, and beautiful to see.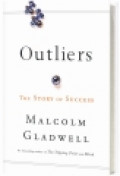 This is an excellent question; when one truly refects on why they enjoy something so much one may conclude it is because they stuck with it long enough to become successful at it. Now I think success can translate in many ways and is much more than simply deriving some tangible benefit from the pursuit. Lets go back to my first sentence, one sticks with it long enough to become successful at it; whether it is one of my pursuits like ice hockey, writing, reading, professing, psychology or one of yours... I suggest reading the book Outliers by Malcolm Gladwell...
I love writing because of reading. When I read I come up with different ways I would go about doing them, which in turn makes me want to write. Why do I like reading? Cause it creates worlds that do not exist.