sort by best latest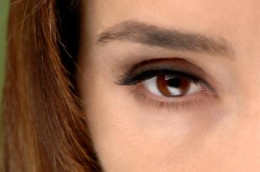 Yes, there are times when a person cannot take it anymore or feels that there is utter and abject hopelessness in his/her life. This person believes that suicide is much better than to live a half-life. There are those who commit suicide because their life isn't what they want it to be in terms of success and achievement. They feel that they have not reached their potential and refuse to live their lives on the bases of inauthenticity. They didn't achieve their particular goals and dreams, strongly contending that if they didn't achieve such dreams and goals, then it is better for them to be dead than to not live life on their own terms.
Then there are people who have been fired or lost their jobs. Rather than to face homelessness, many do commit suicide because they believe that their situation is hopeless at best. This is the case for those in their 50s and beyond. Many know that as a result of either firing or downsizing, no other employer would want to hire them especially at their age. So they contend that rather to live a lesser and impoverished life, they would rather commit suicide.
Suicide for some is a courageous act. They refuse to be passive to their prospective negative fate. They want to be in charge in what happens to them and the masters of their fate so to speak. Many commit suicide because of the hopelessness and bleakness in their lives. They have the knowledge that they cannot do any better despite of what the Pollyannas keep telling them. They KNOW that they cannot go on and that things will ONLY get worse, never better and see suicide as a viable option.
No.
As a past suicidal myself (obviously it did not work), I must say it was not a conscious nor rational decision on my part.
For may years I was depressed, thought only to rid myself of pain and anguish. I could not see clearly and did not realize how much I was loved.
Looking back I cannot accept that I made that decision consciously or rationally.
Suicide being a personal choice would mean you were in your right mind when you made the decision, no one who is depressed is in their right frame of mind. Suicide is an effect of depression.
The people who really want to commit suicide are pretty successful at it. I don't think we have any choice but to accept the decisions of those who are no longer here. We don't have to like their choices, but we have to accept them, the past is gone.
no way....we have a right on our body but birth and death are not our choice so suicide never should be a choice...
it is a personal choice already but i'll never accept it. the damage caused to friends and family of a suiced are horrible to say the least. if you want to kill yourself, at least have the decency to make it look like an accident. drive your car off a cliff during a storm or something.
Yes, I think that in certain situations it should be each individual's choice but there do need to be laws so that it IS only in certain situations, ie. longstanding physical or mental suffering. I do not think that people dying from cancer (for example) should be forced to keep living, when relying totally on pain relief and suffering immensely mentally and physically. What kind of life is that?!!
No. Wanting to take your own life is almost always a sign of mental instability. Depression or other mental problems can usually be helped with drugs and therapy.
I don't disagree with the argument of euthanasia of a terminally ill patient. But I don't believe that long term depression qualifies. And I feel that a screening and therapy process should preclude assisted suicide.
Been their Kris. Tried and somehow failed. When I saw the devastation it left on my family and friends I came to my senses at how unfair it was to have made that choice. I don't have the right, nor do you, to take your life. First of all, because God gave you life and has said we should not murder even ourselves. Second, to leave that kind of devastation to those you love is extremely unfair. The suffering you create to your loved ones is a grave sin.
All that being said, I got help, but was still suicidal off an on for many months. But I doubled my efforts to get the help and follow my treatment plan to the letter. I admit, I had to call the suicide hotline several times. I couldn't stand the pain anymore, but I thought of my family and how frightened and devastaed they were when I tried before. I could not do that to them. Go to a hospital emergency room if you are suicidal.
One time, a crisis line worker told me that there is a very high rate of suicide to family members whose loved one has committed suicide. I know how hard it is, but it is not the answer. Know you are loved by many and most importantly by God your Creator. There is help, there is hope, reach out and find it.
There are far better options than suicide. The concern is not the person killing themselves, as it is the impact that suicide has on the people they leave behind. You're better off walking life as a zombie than killing yourself before you die naturally.
There are foods you can eat, activities you can participate in, and even drugs you can take to elevate your mood and help you to see clearly that in the end, no matter how bad things are at the moment, life is still worth living.
It is NOT a personal choice as long as you have people in your life who care about you.
No i disagree as alot of the time if not all the person who is suicidal is not capable of making that decision due to frame of mind or mental illness.
Definitely not. We did not choose to be born so we cannot have the freedom of choice to kill ourselves. Many religions also frown on suicide and look at it as a sin "murdering yourself" murder is a sin. Also to take your own life where it is deemed to be given to you by God is presuming you know better than God.
Judaism/Christianity, Islam look at suicide as a sin or eternal sin.
Hinduism/Jainism allow suicide but only by fasting to death. Buddhism allows for suicide if someone is fully "enlightened".
The question is who are we, mere humans, to create laws to allow suicide or assisted suicide(euthanasia) that supercede the law/teachings of God,Allah,Brahma,Buddha. For to allow such a law is to not only admit defeat but completely erase hope and faith. The fundamentals of religion and human ideology. No suicide is not an option!
If someone is thinking about suicide they have to have something wrong mentally. They should get help as soon as possible.