sort by best latest
For any type, hyper or hypothyroidism Yoga is the best.There are two types of Pranayam, 'Kapalbhati' and 'Ujjayi', which is very effective for both hypo and hyperthyroidism.Do it regularly.It works like a miracle.
Regarding food Pineapple is good for any type of throat related disease and excellent for hypo or hyperthyroidism.Lotus seeds are also very good for this.This remedy is proven one.In naturopathy, it's stated that 'Eat pineapple and lotus seeds(Phool-Makhana) for three months and get rid of hypo or hyperthyroidism'.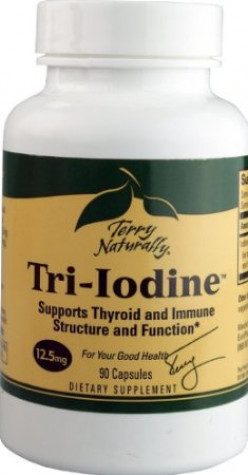 Among the most suggested by Holistic doctors are the following:
Increase water consumption, dehydration can lead to fatigue
Vitamin B complex, has to be present to produce thyroid hormone.
Among the other natural approaches include a combination of Kelp, and tyro sine, an amino acid.
As well as Dr. Tietalbaums TRi Iodine. Iodine is a necessary nutrient that must be present in the diet. This is why salt has iodine added to it. The midwest is known as the thyroid belt, Iodine isnt present in the soil.
I have written an article on the subject with numerous suggestions, and recommended dosages. http://hubpages.com/health/Natural-Supplements-for...
Dr. Teitalbaums supplements are available thru Amazon http://www.amazon.com/Tri-Iodine-12-5mg-90-Capsule...
As well as kelp and Tyrosine
http://www.amazon.com/Natures-Way-Kelp-Capsules-18...
http://www.amazon.com/Now-Foods-L-Tyrosine-500mg-1...
Although Tyrosine is considered safe, and sold over the counter, it isnt for every one. If you have a history of kidney problems, you should not take any of the amino acids.
I hope it helps :)