sort by best latest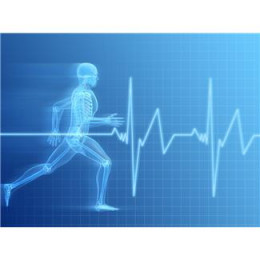 As I was researching another subject I ran across a supplement that they have recently found to be very effective for pain. It is pycnogenol, derived from pine. It increases the activity of the immune system, so if you have an autoimmune disease I would consult a physician before proceeding with this particular supplement. If you are allergic to pine, do not take. Among its other proven benefits are for allergies, asthma, pain, inflammation, circulation, retinal disease, high cholesterol, back pain, leg cramps, osteoarthritis, varicose veins. I prefer to recommend Solaray, because their supplements have always proven to be consistent, and always buy in capsule form.
The other supplement is End Pain, by Dr. Teitelbaum. He is "the" doctor for CFS/and Fibromyalgia. If your pain is related to muscles, and tendons. His supplement contains willow bark, which is what asprin is derived from, with out the harsh side effects, cherry, and boswelia. All proven natural substances that inhibit pain. For more information, see my article http://hubpages.com/health/Natural-Treatments-for-...
Tesla Plates are Trans-receivers of Universal Free Energy and a complete
natural pain management system - for humans, animals & plants.
Relieves back pain, migraine, spondalities, etc within 20 minutes. For chronic pains, use regularly.
Use it as a free energy tool, meditation: deaddiction: food & liquid energiser: Telepathy: Insomnia. There is much more to these plates n some of them u wl find in Star Signs of Linda Goodman.
A five dollar payment once in your life will help you & your family find relief in all kinds of Pains like Back Pain, Migraine, Spondalities, etc. Keep a credit card size PRAN YANTRA or Tesla Plates in your purse for a sudden pain related emergency. These Plates are designed for life -long use on Humans, animals & plants. These plates provide relief within 20 minutes in any kind of pain, stress and burns. Simply place the plate on the painful area. No body contact is necessary. You wouldn't have to rush to HOSPITAL for a sudden Migraine, Back Pain, Sprain BURN, Spondalities, Fibromyalgia, Headache, Stomach ache, toothache , stress, fatigue, trauma, depression, menstrual cramps & pains. Helps in all Mental problems & cures INSOMNIA from day one.
Please visit in facebook :: Experience- Tesla Purple Energy Plates_ India.
Personally, I either use cayenne pepper or white willow tinctures.