sort by best latest
Nothing. I've lost 23 pounds over the last couple of years just by eating less and exercising more. It isn't rocket science. The problem is, people want instant results so they go to extremes and then get frustrated and/or injure themselves and then they give up. Just watch your calorie intake, walk or do some sweat-producing work exercise once a day, and the weight will come off. The slower it happens the longer it lasts. Look at it that way and it isn't so hard.
I've been lazy about going to the gym although I'm determined to go at least three times a week although it is Thanksgiving next week. I've been so busy and haven't made exercise a priority so really I'm the one keeping me from reaching my goals.
No time. Tired. Sore. Dirty Workout Clothes. Blisters. It's too hot. It's too cold. Hard day at work. Don't like sweating. Too many bags to carry. I'll eat less today. Need a break. Need a reward. Just one day off. EXCUSES Will Always Be There…OPPORTUNITY Won't!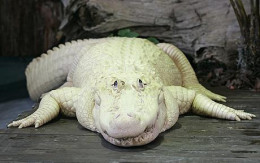 I would have to conclude time is the most significant inhibitor; however, one other that I should mention would include my profession. If I did not have to work for a living I would (theoretically) have the necessary time to reach my goal more quickly.
At first glance I thought you were going to introduce albinism as the problem! haha Time is obviously a major factor. But what is your profession and what are your fitness goals?

---