sort by best latest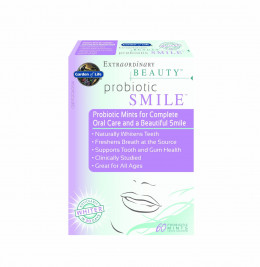 In recent studies Co Q 10, has been found to be what is lacking. It may be applied directly to the gum area, and taken in oral form. There is a line of natural oral products, put out that may be used. Toms natural toothepaste, and oral products. Grapefruit seed extract may be used as an oral rinse, 1 drop in a glass of warm water, swish twice a day. I have written an article on natural oral care, that explains, and offers other recommendations in the fight against gingivitis, and plaque. http://hubpages.com/health/Essential-oils-and-supp...
Dr jordan Rubin, a holistic doctor has just recently put out a chewable probiotic that you use after brushing, to help promote oral health. Called Probiotic smile.
http://www.amazon.com/s/ref=nb_sb_noss?url=search-...
I hope this helps.
Thanks, artist101, for answering. You always have good recommendations. I was hoping that you would respond. :) I use Tom's toothpaste. I will definitely check out your hub. The grapefruit seed extract is a great idea as a rinse! Best ~ fitmom

---
Try a toothpaste containing myrrh. It is really great pain relied as well being anti inflammatory. Tea tree toothpaste are also worth trying and Weleda make an excellent Calendula tooth paste which is very gently but my favorite is Myrrh. Annie
How about your Vt.C intake sometimes it is the foods. Eats lots of citrus fruits. or go for 1 week at the therapeutic level like 5000mg of Vitamin C. Use a good tooth paste like Glyster or sensidyne if those do not work
I would recommend you try this product at http://www.dietsandfoods.info.