sort by best latest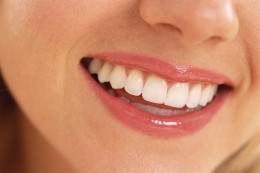 For strong teeth and bones, calcium. The substrate, or co factor to absorb the mineral must be present. Among the necessary nutrients are D3, boron, magnesium, and copper in trace amounts.
For the formation, and maintenance of gums, Co Q 10, and vitamin C.
If a periodontal disease already exists, which most of america suffers from, a rinse from essential oils may be used. Such as grapefruit seed extract (always dilute). It has been shown to kill the bacteria that leads to receding gums, and periodontal disease. Co Q 10 can be taken orally, and applied to gums to promote healing. If there are open sores, or an on going problem, a dentist should be consulted. As this may be a sign of another problem, such as thrush, or oral cancer.http://hubpages.com/health/Essential-oils-and-supp...
All you have to do for healthy teeth is eat a diet which promotes a PH NEUTRAL environment in your mouth. This is why there are malnourished African Tribes that still have perfect teeth. Consuming extra calcium will make no difference. The calcium that matters is that which is needed in the bloodstream to remain PH Neutral. Foods that contain excess calcium like Dairy promote an Acidic PH in the body and the Calcium to Magnesium ratios are not correct.