sort by best latest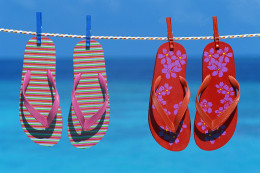 To add to what the others have said, add magnesium to the mix, as well as water. Dehydration is the main cause of muscle cramps, and weakness. By the cramps being in the toes, it could very well be your shoes. Flip flops can be a culprit, you have to clinch your toes in order to keep them on. High heels may also cause toe cramps, for the same reason, and they put your foot in an unnatural position as well. hope that helps.
I am not sure loveofnight. However sharing is I get cramps in the arches of my feet. It is relative to my blood glucose levels, stress, and sitting too long in the common position like at a desk. My doc says neuropathy and it as as side effect of diabetes.
tim
There's probably any number of causes, but a common one can be a nutritional, particularly calcium and/or potassium. Try adding some milk or cheese to your diet for a few days, and maybe try adding a banana or other food that gives you potassium.