sort by best latest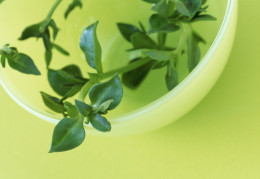 Grapefruit seed extract, used as a nasal rinse. 1 drop in 1 ounce of water, never use full strength. 1-2 drops in each nostril, as many times a day, as needed. a natural anti histamine, anti viral, and anti biotic. Another helpful supplement is QBC, a natural anti histamine, and decongestant.http://hubpages.com/health/Is-it-a-cold-or-allergy...
artist101,

This is another natural way to treat the problem. I need natural, because I am a voice over artist and when I take OTC meds the microphone picks up a clicking noise.

Thanks,

Lisa

---
Breathing in rosemary, eucalyptus, or peppermint. Honestly, the last is my favorite.
Mullein! It works wonderfully for sinus and allergy issues! Make a tincture from the mullein leaves and use the tincture at the first sign of stuffiness/congestion and the issues will resolve rather quickly! Hope this helps :)