sort by best latest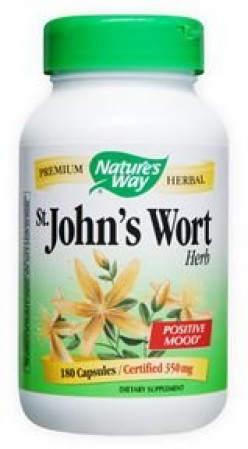 Suggested use of St Johns Wort is up to 600mg 3 times a day with a meal. Relax and sleep suggested use is 2 at bedtime.
There is a moderate interaction between St John's and the main ingredient in Relax and sleep, Valerian. Among theses interactions include increased dizziness, drowsiness, and difficulty concentrating. As well as suppressed respiratory symptoms (difficulty breathing). Which to me would be worrisome. If you notice any of the above symptoms, quit taking immediately.
Among 300 drugs interact with St Johns, and Valerian. If you take any prescription medications, it would be best to consult a pharmacist, make him aware of all medications, vitamins, and herbals that you use. Do not combine any prescription anti depressants, anti anxiety, sleeping pills, amino acids,or menopause prescriptive medications with your chosen herbals.
Black cohosh, passion flower, catnip, and hops (which are also in your relax, and sleep) did not have any interactions with the other herbals mentioned here.
If you are allergic to pollen, proceed with caution, as your chosen herbals may cause an allergic response, as most are derived from flowers.
***Just a note to my readers: There is a severe interaction with coumadin, and Digoxin, with st johns. And do not combine alcohol with valerian, or relax and sleep. Liver problems have been noted with the extended use of Black Cohosh

---