sort by best latest
I am colour blind but didn't know it for many years. I tend to be unable to tell the difference between colours that are similar: white, tan, ecru, etc. and have difficulty with colours that tend to be a mix: blue-green, for ex.
I don't think I live my life much differently than anyone else as I have lived with this all my life. I've just learned that when an apple has a certain colour, it is good to eat. I've never worried what the colour may really look like - I just know that when a food looks this way to me, it's OK to eat.
Unable to distinguish and differentiate certain colors might seriously influence some groups of people such as painters, graphic designers.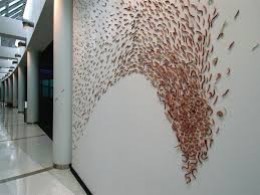 My brother-in-law is a successful medical researcher and doctor. He works along side the Nobel Prize winner for AIDS research. Long before his current research position he worked for the Atlanta CDC. He sees his color blindness as a significant advantage in microbiology...