sort by best latest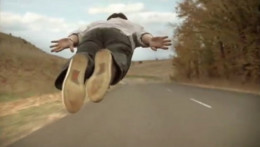 Assuming we are discussing this definition of Lucid Dreaming; that is, when a person dreaming becomes aware that he is indeed dreaming, and is able to influence or control some or all of what happens. Realizing indeed there are different types of lucid dreams, such as Dream-Initiated Lucid Dreaming (DILD) which occurs when you are in the middle of a dream and suddenly realize that you are dreaming. Some have also reportedly been able to go directly from a waking state into lucid dreaming, which is known as Wake-Initiated Lucid Dream or WILD.
There are indeed, significant benefits that may include increasing creativity, aiding in problem-solving, and providing an opportunity to practice new skills while in dream-state. Lucid dreaming may also be used in a therapeutic manner, such as providing a safe venue to face one's fears and improve confidence by providing an opportunity to practice social skills. Keep in mind, it is indeed a significantly uncertain and relatively unknown state; thus unanticipated consequences may indeed occur. I would suggest that significantly more quantitative research is needed and indeed this is an excellent topic for research.
Thank you, John! It is brief yet insightful. I would definitely do more research, before proceeding to any practical implementation.

Thanks again! [Smiles]

---
I have no problem with lucid dreams. I can change anything at any time and do as I choose. I can't explain how. It's a good thing to know I have complete control.
Thanks for sharing, xInspiredx!

My worry is I have got a lot of instincts through my dreams, till date.They've been helpful too, even in making me a better person than I was.I am afraid if I start to take control, would it change that?If so,how much?

---