sort by best latest
Best Answer Kris says
I honestly think people with big families are selfish. Watching the Duggers, being the oldest of 6, and encountering other large families, there always seems to be the common thread of the children being there solely for the parents happiness. I know that many religions teach the an abundance of children shows the blessing of a chosen god. This is true, but it is not a blessing to be shown off, especially if you actually neglect to care for each child.
Oldest children often end up being the one neglected, because they are expected be an extra parent. The parents put huge amounts of pressure on them to be perfect role models for the younger children and become angry when the child cannot fulfill this role.
There's also an expectation for the oldest to keep an eye on the younger children at all time and to step in whenever the parents decide they need time alone, if anything happens to the younger children, even the most minor injury, the child is punished.
I remember one time my siblings and I were playing in the neighbor's backyard (I was probably 11 at the time), my brother fell off the swing, my father yelled at me for not watching my brother and made us all come home, my father and stepmother had both been standing there watching my brother on the other side of the fence, but it was my fault my brother fell off the swing. I had been too busy playing with my friend.
My father and step mother also both talked to me about the other. Communicating to me in words or looks when they were annoyed at something the other had done.
My stepmother expected me to take care of my full sister... the most rebellious of us, she was constantly asking me what she was going to do about here and it was my job to talk to her and try to correct her behavior.
I was always confused about whether I was supposed to be an adult or a child. I was told that playing and doing child-like things was immature, then ordered to play with my younger siblings. I was expected to make adult decisions, but then I wasn't allowed to make my own life decisions.
I existed solely for the convenience of my parents, I was there so that not all of the blame could be placed on them for the way their children turned out.
YOU'RE SO CORRECT.Of course, parents of large/very large families are selfish.Why would anyone in their logical mind have MORE children than they can take care of.Besides being selfish,these parents are abusive.To them, children serve THEIR needs!

---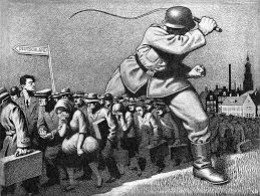 Oldest children in large/very large families are serviceable commodities, no more no less, to their parents & siblings. They are considered to be highly disposable, discarded, & dismissed when they don't fulfill their familial duties. To their parents & younger siblings, they are NOTHING in & of themselves. The unsaid & unsung motto of oldest children in large/very large families is parents & siblings over all. Of all large/very large family birth orders, in fact of ALL birth orders, oldest children are treated the MOST DISPARAGING & DIFFERENTIALLY.
Oldest children in large/very large families are parentified children, beginning in childhood. Although they are children in the physical & chronological sense, they have LOST their childhoods & are adults before their time. Adult responsibilities are thrust upon them before they are ready. Oldest children in large/very large families have ALL THE DRUDGERY & NEGATIVITY of being the oldest & NONE OF THE GLAMOR & POSITIVITY associated w/being the oldest child. They DO ALL THE WORK but really have NO SAY in the family. They must SHUT UP & PUT UP w/ what their parents & siblings dish out.
Yes, oldest children in large/very large families are abused by their parents, even their younger siblings in more ways than one. They must put PARENTS & SIBLINGS FIRST while THEY PUT THEMSELVES LAST, IF THEY CONSIDER THEMSELVES AT ALL. They exemplify self-abnegation at its highest. They are taught they are nothing & their family is....EVERYTHING. Because of such treatment, oldest children in large/very large families have NO sense of self nor self-esteem. They feel that they are worthless outside their family. They are treated as total nonentities. They are the prototype of Cinderella, always put upon & abused by their families. They believe that they are quite inconsequential even though they are THE REAL, UNSUNG heroes/heroines in the family as their parents AREN'T there for the family at all! It is THANKS BUT NO THANKS. They are the good little drudge who do their family's bidding & tasks that are oftentimes onerous & undesirable. HELL is being the oldest child in a large/very large family! It is INDEED something that NO ONE ever wants to be or to be born into!
Good Question...
I think in cultures where it is normal to have 6+ children in a household, it is generally expected for the eldest to support the family by taking care of the younger ones. At the end of the day, kids will be kids and the caretaker (the eldest child(ren)) suffers for it.
I'd like to know what other's thing about this as well. Good question.