sort by best latest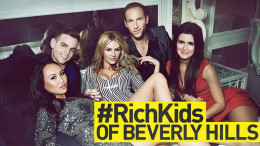 Being spoiled, lacking drive and ambition along with (knowing) they have a "safety net" even if it's a trust fund or inheritance.
Self made millionaires were "hungry" their children feel "entitled".
Unless there is a mental anomaly in question, it's always up to parents what self-image the kids may build, resulting with their scores in education and other areas in life. In my opinion, so called "successful" parents are usually too much into their own game of success as to even notice their kids. They figure that "providing well for the family" satisfies the requirements of being a good parent.
Such career oriented patents are parading around with their own importance, and not bothered to dismount their high horses to get closer to the intimate world of their kids. In a sense, they keep "buying" their kids' love and respect with bribes, getting them what they want, just to sugar-coat their neglect.
Sometimes kids may unconsciously rebel for this lack of attention and parental warmth - by doing the opposite from what parents would want them to do. They become a sort of cynical, enjoying the bribe, and seeking their own world of alike "mental orphans".
Sometimes all that success leads them to being spoiled, and also not wanting to create their own legacy. It's no different than the minister's child who often time veers totally away from the messages they were taught in Church and actually trying to break all those rules and guidelines....
Hopefuly many of them will veer back and become the successes they should become.....