sort by best latest
An older adult sibling should not be responsible for the financial bills of younger adult siblings - they are adults and should pay their own way.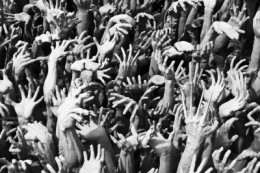 Many adult oldest children have spoken & unspoken expectations that they are to financially foot the bills, assist, & support adult younger siblings. This doesn't occur so much in smaller families; however, this occurrence is quite rife & especially true in larger families. Oldest children are inculcated that younger siblings are THEIR responsibility from childhood & that the needs of younger siblings take precedence, even supersedes their own. As a result of such inculcation or rather indoctrination, it isn't unusual even in adulthood for adult oldest children to shoulder most, if not all, the financial burdens of younger siblings.
There are adult oldest children who would curtail, even forego their socioeconomic lifestyle to financial aid, assist, & support younger siblings although the latter ARE QUITE CAPABLE of supporting themselves. Adult oldest children are oftentimes seen by their adult younger siblings as a walking, talking, thinking ATM. They feel that they are OBLIGATED to sacrifice themselves for their younger siblings who oftentimes come to expect, even demand that the former financially support them for the rest of their lives. It is quite common for adult oldest children to forfeit their socioeconomic lifestyle of their spouses & even children to financially support adult younger siblings & even the latter's families.
Hi Grace, seems a big one for you, no? I am the first as mentioned in a similar question. I started work at 15 and yes, I did bring home the wages. I left Grenada at 21 and still continued. I was married at 29 and very soon after I stopped or became erratic in my contributions. I told mom and she understood.
We are seven and I have to say that all feel a strong sense of family and Team Spirit. We never had issues I know of. In England I see Fillipinos and Africans sending money home all the time. Some are the eldest. They do this happily and would not dream of not sending money back home to help out.
Am I permitted to intrude? Do you find this a burden and if so why? I think that the Caribbean and African way are similar and I suspect this kind of spirit has been happening in small cities and countries for a very long time. So tell me about America. Would be interesting to know. Much Love.
Doing that makes people dependent & lazy. Why should you sacrifice your life & lifestyle? They should do for themselves period!!

---