sort by best latest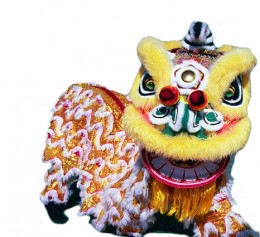 Chinese New Year lasts 15 days.
Day 1: This is actually New Year's Day. It is a family affair and when the gods of heaven and earth are welcomed into the home.
Day 2: This is traditionally a day of prayer to the gods and ancestors.
Day 3 and 4: Sons-in-law visit their parents-in-law to pay their respect.
Day 5: Families stay home to welcome the God of Wealth into the home. Visiting another person's home ohn this day is considered very unlucky for both the visitor and the host.
Day 6 - 10: This is the time to visit friends and family and present gifts of hong bao to younger children.
Day 7: "Everybody's Birthday!" According to Chinese tradition, everyone is one year older on the seventh day of the New Year no matter where his or her birthday actually falls in the calendar year.
Day 9: A day of respect for the Jade Emperor, who is the ruler of Heaven.
Day 10-12: A time to host dinners for family and friends.
Day 13: A day of recovery from the rich foods eaten during the previous days. On this day only simple foods, such as rice congee, are eaten.
Day 14: Preparations are made for the Lantern Festival and the culmination of the Chinese New Year festivities.
Day 15: The Lantern Festival and end of the Chinese New Year.
Alternately, spend the entire 15 days at a casino of your choice and hope that the God of Wealth will visit you there!
I know this because it is Chinese New Year now and I work in a casino. My guests have explained it to me!
This is the year of the Black Dragon.
The Chinese New Year marks the beginning of the spring and is also termed as a Spring Festival. This being a big event in the Chinese calendar also marks a week's holiday specifically in China. Since many Chinese people work abroad so it is also a time when they return home to celebrate the New Year along with their families. This Chinese New Year is also celebrated in Chinatowns across the globe where Chinese people stay in group as families.
The Chinese people are very colorful and these colors are also represented by the 12 zodiac Chinese animals which represent their zodiac chart. The animals are Cow, Tiger, Rabbit, Rat, Dragon, Snake, Horse, Sheep, Pig ,Monkey, Chicken, Dog. This year is the year of Snake. Snakes have special resemblances in the Chinese zodiac as they are always in the spotlight and they can never be underestimated as they have the capability to swallow an opponent bigger than their size. http://www.24by7greetings.com/ecards/chinese-new-y...