sort by best latest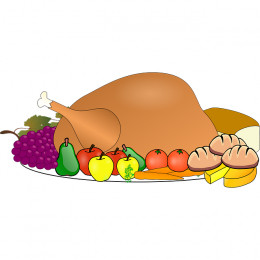 I love telling the story how the Puritans came over and shared a Thanksgiving feast with the Wampanoag Indiana tribe. I also like telling others how the turkey came to be the "main" feast during Thanksgiving.
The roast goose was the main bird to feast upon until the Plymouth colonists discovered that the turkey was just easier to catch here in the "new world" than trying to shoot at a goose.
However, the location where the first Thanksgiving took place, lobster, geese, seal, cod and duck were more abundant than the wild turkey, but these could not be proven to be on the menu.
James Peters gave a better answer. We usually thank God for the gifts He has given us. The children He has given us, so the know how thankful we are that in our lives. How much we love them. We love our families, and how close we all are. That we love God, and He loves us. That is what we usually thank God for. Then we let each one of the children give a thanks. Sometimes the younger ones thank God for a toy. That is ok, we don't mind. It has changed when they get older.