sort by best latest
I'll admit tipstoretireearly, the flag is displayed on my front porch undercover behind a chair. That chair represents my dad and his service to God, Family, Country, The Corps, and friends. I see it leaving every day to go anywhere and coming home. I fly it on my mobile home out front on holidays, when I remember - I am a forgetful person and work most National holidays. I keep it undercover or inside on the front porch where according to traditions and protocol it can be 24/7. I don't have to worry about rainy days or night time and having to bring it in.
Thank you for asking this question
Tim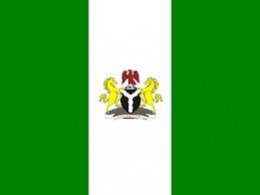 I live in Nigeria and I fly our beloved green-white-green at Independence and other national holidays( and here).
There is so much bad press about the country nearly drowning out the millions of us working hard to make an honest living.
My flag says I am proud of my motherland, look closer and you will find something to smile about Nigeria too.
We do during the summer when the weather is nice. I'm very proud of our country, even with its chips and cracks.