sort by best latest
My siblings and I just gave her cash to go buy all the flowers she wanted - that was her request and how she prefers to do it, picking out her own things to plant in the garden. I tagged along and walked with her and kept her company though.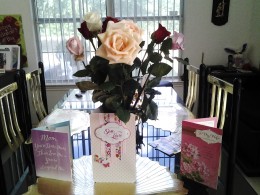 My mom passed away in 2004. My grandma passed away in 1996.
But I wanted to share with you the beautiful cards and roses from my sons and my husband. Picture attached.