sort by best latest
I have not made any but my boys did, and some of them were pretty funny. Once I heard them call A pet store and ask if they could have their pet lizard groomed. The people laughed and got the manager and they played along with my son. I think they had heard it somewhere on a CD, but it was all new to these people. They also called a taco place said they were local hamburger shop and wanted to know if they had a drive through. When they said yes, they told them they would just drive through with the bag of burgers, did they have the tacos ready to trade. This went on for quite awhile,they had this poor guy confused, and he kept insisting he had not made such a deal, and couldn't do such with out the managers approval. Then they told him, thats who called us!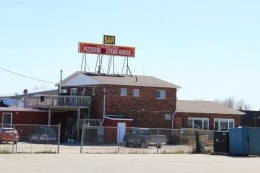 Although I have never made prank calls when we lived in Longlac our phone number was a mere one digit off the local pizza parlor, if I may add the only pizza place. So after awhile of interrupting calls quite late at night I began to take orders and not deliver the goods...
Forgive me...
Now that I'm a Senior Citizen I can confess this sin... When I was a little girl (in grade school), after school my girlfriend and I would make random prank phone calls (of course , this was waaaay before Caller ID and Return Call option). We would say, "Hello. Could you tell me if your refrigerator is running?" When they said, "yes" we would reply, "Well you better go catch it!" and immediately hang up. I know, I know, extremely juvenile. I'm so glad I grew out of it! Funny how we can remember things from 50 years ago as if they were yesterday!