sort by best latest
Best Answer Amanda says
Life, put simply. With our own birthdays we're showing our gratitude to have been put on this earth and to still be here by indulging in some of the pleasures that humans can experience (Be it chocolate cake and an expensive dinner, special presents, a day of fun or no work, a party, drinking, etc). When celebrating another's birthday it's the same concept: we're saying we appreciate that you exist, basically.
Having made it through another year and the prospect of a new one.
It's very much like celebrating New Year's Eve at the stroke of midnight. Only your birthday is the start of (your) personal new year on the planet.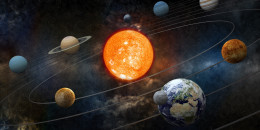 Simply Another exceptional trip around our sun. To count them is to solidlify our memories and cherish the time.
The illusion of another year. There is no time as such. But man has imposed a calender and time on the timeless. He falsely needed a marker for beginnings and endings. Nothing in nature repeats itself. Each moment simply happens. There are no anniversaries. Nothing is happening again and again. There was only one birth "day". If people do not count birthdays, they will discover that the aging process will slow down tremendously because there are no reference points or markers of time.