sort by best latest
Umm, I celebrated by going grocery shopping, and ordering myself a new phone. Whee!
I celebrated it by shoveling a foot of snow out of my driveway and off my front deck. If I get my hands on that winter-predicting rodent I'm gonna barbecue him.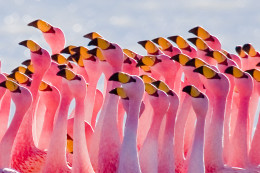 I apologize we are not celebrating it in the Sunburn State. Down here within the confines of the Suburn State we are lobbying for our own vesion called Pink Flamingo Day (PFD). It has been planned for mid to late June. The thesis rests upon if one sees/identifies a flamingo that is pink in color. It will align with the forecast of 4 more long months of extreme heat that could cause sunburn or an extreme pinking of our skin. If a flamingo is spotted eating shrimp one must add an additional month of burn...
Hahaha! I *love* flamingos! If you need anyone to sign some kind of Pink Flamingo Day petition to get it going, let me know!

---