sort by best latest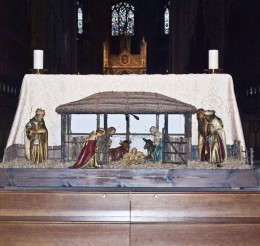 Centre of interest, crib, infant, Mary, Joseph, animals; secondary, 3 wise men; tertiary, shepherds, if included.
If the photo works it is of the crib in Peterborough cathedral, Christmas 2009.
You need some wicked sound systems, cool lighting, modern art, and some funky gadgets. Then you gotta nice crib man.