sort by best latest
I work with first graders-there are these hampster things that all of the kids want that cost around $3. Also-go to walmart and buy them a MANCALA game. It is really easy to learn and the kids absolutely LOVE it. You can get one for less than $5. If you want to get them an assortment of things go to the Dollar Tree and they have paint by number sets, coloring books, puzzles, gumball machines, and lots of little things that the kids like- for just a buck. The Dollar Tree is the place I go to get "treasures" for my classroom treasure box. Here's a link to an article I wrote about the exact same thing.
www.listmyfive.com/4df2031d/The-Top-Five-Best-Kids-Gifts-Under-5-Bucks
Hope this helps!!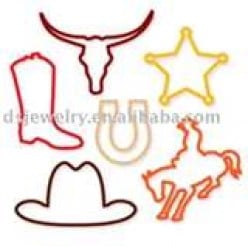 Lol Silly Bands all kids are in to them from what I can gather and there $1 dollar a bag so you can get 5 bags of different ones!
Cookies.
Any kind, it doesn't matter. Kids love food and they aren't old enough to appreciate the longevity of other kinds of presents.