sort by best latest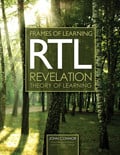 There are so many; some recent titles are, Brain Rules by Dr. John Medina, Blue Zones by Dan Buettner, Outliers by Malcolm Gladwell, Frames of Learning: Revelation Theory of Learning by John Connor and The Question of God by Dr. Armand Nicholi Jr.
If you are interested in great classical works of human behavior and psychology, the novels of Leo Tolstoy, and Fyodor Dostoyevsky are hard to beat. You need to be a patient reader. These books will repay your efforts. As you get into them, you will feel yourself pulled along.
And, of course, there is always Charles Dickens, who is unbeatable at what he does. His novels will be around as long as mankind is.
My two cents worth.
books by Lois Lowry are worth reading...here are specific great titles:
The Giver
Gathering Blue
Gossamer
Number The Stars