sort by best latest
I love the buzz when I get an idea and start to create the hub. This buzz usually continues at a pace but sometimes loses its edge when I'm 60-80% through writing and constructing. Especially when the hub is a long one as mine tend to be!!
This might be a natural slow down as I get near the end....a sort of signal saying..stop for a few minutes and review what you've already done!!
Finding a topic people are interested in reading! I write on all sorts of subjects, whatever interests me on that particular day and I am always surprised what people like and what they don't. I seem poor at predicting this.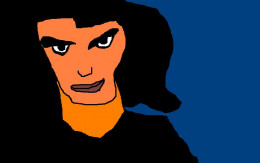 The most challenging aspect for me is getting the art or photos right or at least as right as I am able to get them. I don't wish to use other people's art or photos just in case there are problems caused by this somewhere down the line. The only person who can really object to my art and photos is yours truly and I'm not likely to do that.
Another challenge is getting the facts right. Sometimes this requires double and even tripple checking. Then there's the question of presentation. Be straightforward andf keep it simple is usually the best way to go.
ANZAC DAY is coming up and I have a few hubs that suit including my latest one on 15 Great Australians.
Maybe the biggest challenge is getting people interested. This is the reason I have changed the synopsis for some of my hubs of late and also introduced new, up to date material into them . For my hub on the Industrial Age, for example, I recently decided to mention how industry had impacted on the weapons of the day. I made mention of the American Civil War.
Above is my portrait of Australian star of movies and television, Sigrid Thornton.