sort by best latest
An illicit drug, unfortunately. Speed being the name for a popular (or maybe once popular) party drug taken by people who wanted to 'get high.' The parallel of speed in the sense of velocity or covering distance in a short amount of time, one cannot help thinking of cars racing at speed.
Not all people are impressed with speed. Way back in the early 1960s when I was an aeradio operator I recall telling an old gentlemen that the new Boeing 707's could fly could overfly Dubbo to Bourke (185 miles away) in 20 minutes. His reply, "I'd rather make this distance by sulky (A type of two-wheel horse and cart)
quick, immediate, prompt, right now, don't delay, oh yes Ticket from the police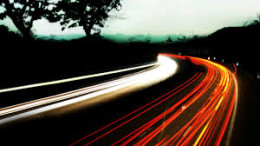 All good answers. Fast-paced, non-stop. Continuously being at a furious pace. Feel the need for a physical, emotional, or psychological rush. Living at an accelerated pace............. Not EVER slowing down........ Don't stop, WON'T stop. Living in the FAST LANE........