sort by best latest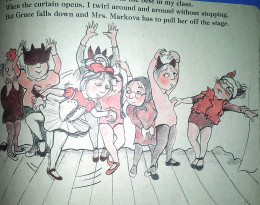 It was my favorite book! I still have a cover-less copy of it from my childhood. It was called Messy and was written and illustrated by Barbara Bottner.
is this a children's book?
or like a young adult book? such as a Judy Bloom book...
This is a young child's book. All I can remember are the illustrations in my head about her messy room, her tutu for her ballet recital and going out for either dinner or ice cream afterwards. I have a daughter now, and I'd love to share the book with her as it meant a lot to me as an awkward child. Thank you for any leads!