sort by best latest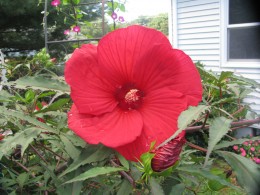 Lots! Hummingbirds love minarda (aka bee balm) of course in red. Hummingbirds love red flowers because they can see them from the air (I wrote a hub about hummingbirds) anyway, they also like red salvia, butterfly weed, foxglove, catmint, hibiscus...and the list goes on. Any sweet smelling red or bright orange flower is your best bet.
Hummingbirds like red flowers, and those flowers with nectars and seeds, they are not very particular with fragrant smell. Samples are coreopsis and purple conflower.
Please visit my hub.