sort by best latest
The style would say that I like structure and symmetry. However, my office would scream disorganized mess and show that's what most of my focus is. The colors would say calming yet bold, while my workout room would say strength. The kitchen would be not used enough to show I'm a horrible cook.
Cool . I like your style. I too have an disorganized office. I try to be organized at times but I get overwhelm with papers and crafts for my child. I love to decorate my home in warm and cool colors. Every room in my home express creativity and art.

---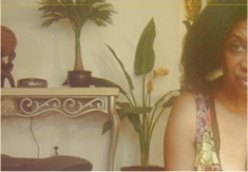 If my wall could talk it would say my house is like a plastic jungle because I have a lot of fake tropical plants, fairies, fake butterflies and plastic trees in my house. Just thought I would add a picture of it I copy off another website I am on because my camera is not working that good right now. My house is made very plain and small. I consider myself plain, nature loving, childlike and tropical.