sort by best latest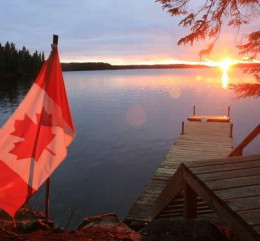 Lake Muskoka in Ontario, Canada is beautiful. It is ideal for all types of boats. Lake Muskoka is both big and quite deep in many places. It is not a former dammed resevoir either; thus, it is natural...
I live in East Texas near a lake called Sam Rayburn Reservoir. This is a gorgeous place. Its the largest lake in the state. It has 640 miles of shoreline, and has 114,000 acres of surface water. What I like about this lake is that there are very few piers to be seen. Most of the shoreline is left unspoiled.There are plenty of public boat ramps though.
On hwy 147, there is a 2 mile long bridge that crosses the lake. And, if you're a nature lover. you'll love the peace and tranquility of this place. I like to say "It looks like God made the forest and then poured water into the middle of it." There are several pair of Bald Eagles who live around the lake, one pair has a nest in a high line support tower.