sort by best latest
I experience the wind rip out our home roof. Nothing much you ca do to prevent those thing when nature decide it want to do it.
It was horrible at first to see your home/security destroyed
It took us over a week to got it fix.
We still stay at home as it was only the roof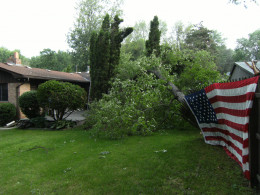 Laura,
We had straight-line winds come through Michigan a couple of years ago. They knocked down a tree way in the back, and they snapped another one and it fell on the house. I thought it was a tornado that had landed, and I didn't really find out what it was until I watched the news. We did not have to move out while the roof was being repaired.
Lisa