sort by best latest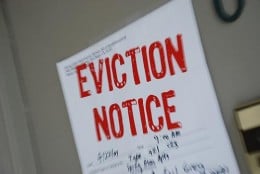 I've never been given a quit notice on an apartment.
Having a roof over my head was always a top priority!
However it's not uncommon for some young or immature people to have their priorities mixed up or have no concerns about their credit.
I've known people who couldn't get a checking account from banks!
It means pay what you owe within the time limit or leave. They still have to follow State eviction laws, but these Pay or Quit notices are designed to get people to leave with out a lot of fuss. An actual eviction takes much longer and will ruin your chances of renting again. They are commonly issued if rent is 8 or 10 days pass due, and most give you 72 hours to pay or leave. It is in your best interest to leave if you cannot pay. But many landlords or property managers are willing to deal.