sort by best latest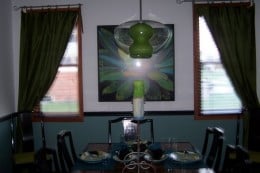 Black is a neutral...I use it in my kitchen...my kitchen counters are beautiful black granite...my dining room table and chairs are black...you can add anything to black that why it is a neutral just like white.
But if I were using it my walls would also be a neutral...off white etc. I love black! It adds a sleek look to everything. Good decorating and send pictures when you are done.
Yes it would look like a mortuary. Need to add in some white or creme colours.