sort by best latest
In most cases, you will have to pay off the loans in order to sell the house. Otherwise, the lenders will not sign off on the liens and you will be unable to transfer ownership of the property to the buyer, so the sale will not go through. A possible alternative is to talk to the lenders who hold the secured loans and see if they will transfer their liens to another asset you own, such as another property.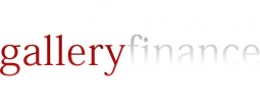 If you want a full cover Secured Loan Apply now at Gallery Finance. We provide loans for debt consolidation, home improvement and much more.Visit:http://www.galleryfinance.co.uk/
if you want to save your house and want to go for continue the current loan than see below steps.
if you have any property which is not applied for any other loan, than you can apply for the further secure loan which is use for your bussiness.
after that your bussiness money can use for payment of all secure loan.
for further detail of secure loan just visit or contact :-galleryfinance.co.uk/secured-loans/