sort by best latest
When you're stuck for an idea for that perfect wedding or anniversary gift for a friend or loved one, why not turn to tradition? Wine goblets and champagne flutes make wonderful gifts for celebrating both the newly married couple and those long-time lovebirds.
keep reading →
How about a personalized bottle of wine? Makes a great keepsake. Check out this website, they have a lot of unique designs or you can have them custom design one for you. http://www.personalizedwinelabelsetc.com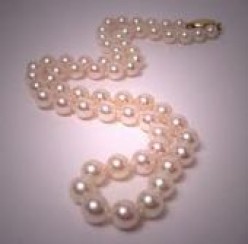 For ten years they have been living together - which I think, is the most precious gift of God! But still, to follow the tradition, we have to think about giving some materialistic gifts.
I would prefer a nice pearl necklace for the lady to ornate her neck and a wine bottle for her spouse!Most ladies love jewelry as gift, specially pearl which never runs out of fashion and men would definitely like to add another bottle in their bar cabinet!
Hope this works for you!Convey my best wishes to them as well!