sort by best latest
SBA.gov has small business loans out there. Look under the Recovery Act as well. There are "hard money loans" but you will pay very high interest rate. You can always have family "invest" in your business (not really wise; but it depends on how bad you need the money). There are payday loans; credit cards still have some cash carry. (also depends on how bad your credit is / if you have a credit card).
i will to refer you where i borrowed money from 2months ago when i was in urgent need of a loan, the RECESSION LOAN FIRM manage by Mr. George he will help you out with amount you are looking so contact him now via email recessionloanfirm@yahoo.com
I am Sheri,I lives in usa,when I was in need of a loan i was scammed by those fraudulent lenders and my nephew introduced me to Mr.Davidson,and he offered me a loan of 80,000USD,you can contact him on. melvinfinanceloanfirm@yahoo.com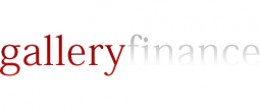 If you want to get for secured loans,visit Gallery Finance in UK.
get secured loans,car loans,home loans from Gallery Finance.
Apply now for flexible secured loans and homeowner loans at Gallery Finance. We provide loans for debt consolidation, home improvement and much more.
there are a lot of grant programs for small business owners at SBA.gov. Check that out, if you have not done that yet!
Hi lilpichie;
I've been self-employed for 28 years. I could not find a loan even with good credit.
I suggest you start your business on a small amount of seed money and build the business from your profits and forget about financing.
It's hard to find money right now anyway.
Not what you want to hear, but it's the truth.
Jeff
Business loans are alive and well...
Many individuals don't realize what a lender needs to make a business loan happen. Certain silly items have to be taken care of before applying for a business loan.
For example:
A business phone number
A business address which is not a PO Box
Registration with Dunn & Bradstreet
An account that is in the business name
**Be careful with naming your company*** If you are in a high risk industry don't put as the name of your company such as "GA House Flippers, LLC" --> if you do will be turned down...
Best wishes...
1 answer hidden due to negative feedback. Show
1 answer hidden due to negative feedback. Hide