sort by best latest
I wish I had a quick and easy solution for you. Regrettably, I do not. Perchance some thoughts:
Banks offer a product called a secured credit card. The way it works is you pay the bank an amount equal to the line of credit, say $500. Then you make charges with the card and pay it ontime the same as you would a normal credit card. As you do this over time you show the bank and the world that you can pay this bill ontime, building your credit scores back up.
I would be more interested in learning exactly why your credit is poor. Perhaps education on how to come up with a spending plan would be more useful than a loan. Luckily, you are in the right place for that, as there are many sources here on hubpages and elsewhere online.
It depends on what kind of loan you need, as well as how bad your credit is. A secured credit card is a good option, although you need the cash reserves for the collateral and the credit line is typically not going to be that high. The best thing you can do is to fix your credit so that it is at least in the six hundreds--this will make you eligible for most loans.
You'd be hard pressed to find any options other than payday loan sharks. In this economic climate the big three providers of personal loans have all gone out of business.
American General, HFC and Beneficial provided unsecured loans to individuals with questionable credit, but are now only open to service current clients. I don't see a market for this type of loan servicing in the very near future.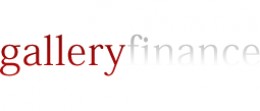 If you have a problem related loans then there is a one solution available please visit www.galleryfinance.co.uk/.
If you are looking for just unsecured loans then i could have told you that you can fill the online application and see it yourself that you get the response from there lenders, whom I know that they don't involve no credit check know more about these loans at no credit check loans unsecured loans to get to learn more about it.
So "debabboys" I just hope that this work out for you and solve your problem